BFSI INDIA 2019 LONDON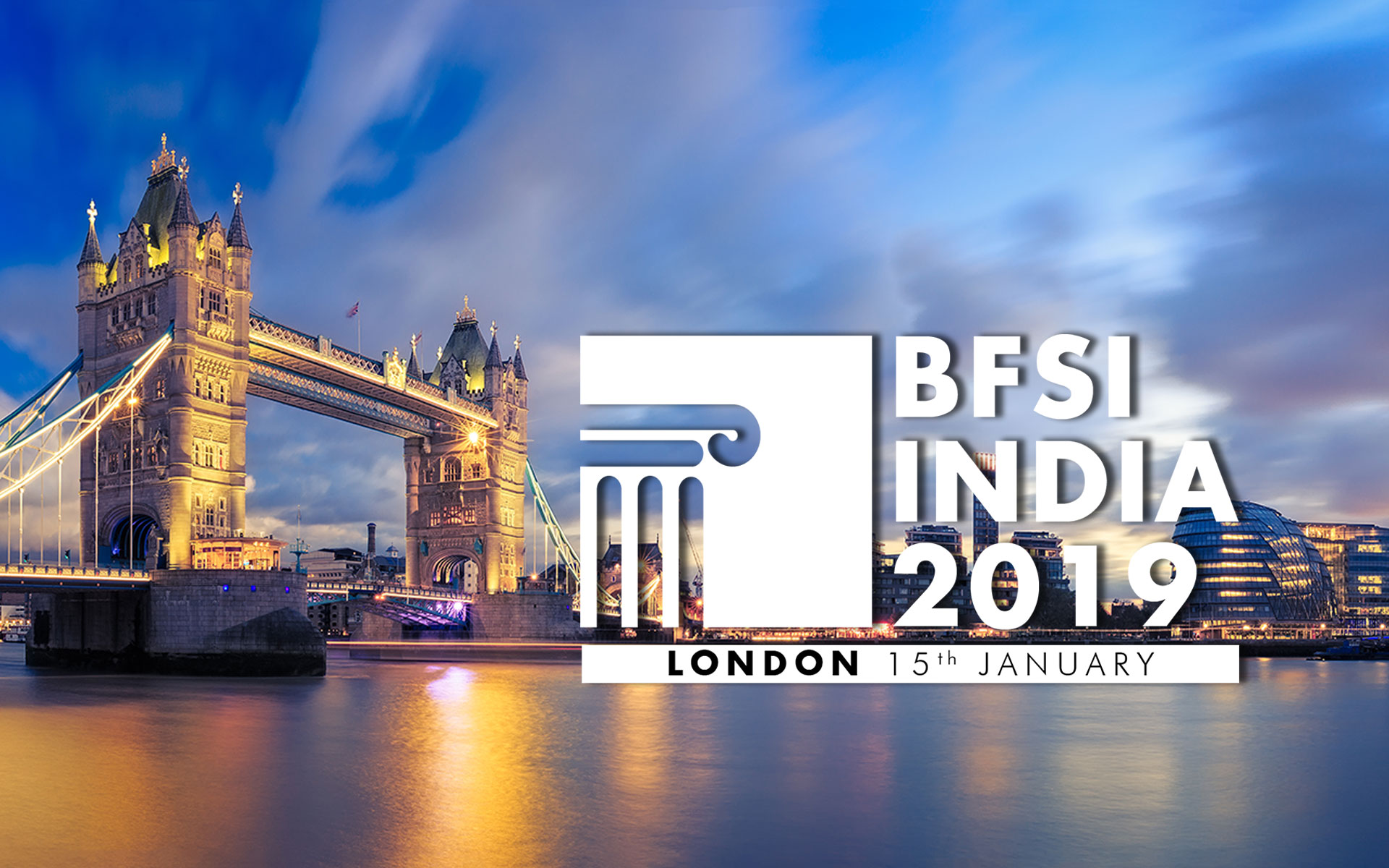 India is amongst the fastest-growing large-size economy in the world. Many believe that it has entered the early stages of a golden age that will span into the next decade. It is the world's second most populous country and has a complicated economy, with multiple forces of change taking place, not least driven by an active and forward-looking Government.
The Indian Banking, Financial Services, and Insurance sectors (BFSI) sit at the center of this perfect storm and are at the crossroads of transforming this emerging market into an advanced nation. Yet, the Indian BFSI sector is wrestling with multiple challenges that will test its ability to deliver shareholder value and wealth. Players that face the challenges well could scale up to become world-class businesses, creating commendable returns for its stakeholders.
The event will attempt to address and debate critical issues contemplated by participating Indian BFSI Listed Corporates.
Between Western Europe and Eastern United States, London is located in a sweet spot right in the middle of the world's leading institutional investment community, managing tens of billions of dollars in investible funds.
The event is designed to host multiple stakeholders, including Indian BFSI corporates, institutional investors, sell-side analysts and research analysts.
FEES (In Indian Rupees)
Code
Description
Standard Fees per Seat
(Incl. Taxes)
For Buy-Side Participants
BFSI19001
Forum Plenary Session (Morning): For Buy-Side Complimentary Rates
INR 100
BFSI19002
Corporate Access (Afternoon): Including all Participating Corporates in Group Meeting format
INR 100
BFSI19003
Corporate Access (Afternoon): One2One meeting per Corporate
INR 25,000
For Sell-Side & Research Analysts Participants
BFSI19004
Forum Plenary Session (Morning): For Sell Side, Research Houses & Service Providers
INR 25,000
BFSI19005
Corporate Access (Afternoon): Including all Participating Corporates in Group Meeting format
INR 35,000
BFSI19006
Corporate Access (Afternoon): One2One meeting per Corporate
INR 35,000